Advanced teaching, research and knowledge transfer
Looking at the present and recent past of the University of Trieste, which will celebrate its centenary in 2024, we can be proud of what we have achieved and of the value that the University manages to transfer to the local community.
The University of Trieste welcomes students to modern and dynamic environment offering a high level of personalisation, state-of-the-art laboratories and extensive libraries. Throughout their academic careers and even after graduation, students are provided with dedicated, high-level services. The quality and variety of our teaching programmes are continually updated with an increasingly international focus, giving our graduates a competitive advantage in the world of work, where the University has established important partnerships with a network of leading companies.
The quality of teaching is complemented by the quality of research that sees the University in leading positions in national and international rankings. The University of Trieste intends to consolidate its role as a research university, emphasising doctoral studies, strengthening collaboration with national and international research bodies, and investing in the recruitment of highly qualified academic staff. 
The University is giving ever greater importance to working with the local community to create a regional university system able to collaborate in teaching, research, technology transfer and the sharing of innovative services. The University has also established a strong position at home and abroad through a willingness to work together with other countries. It plays an important role in the principal regions of Europe and is in the forefront in Italy's relations with the Balkans, Eastern Europe, Iran, Japan, Saudi Arabia and Latin America.
The future is dynamic and uncertain, but the significant results that have been achieved so far show that it is possible to pursue excellence. Fundamentally important are the collaboration and academic and professional expertise that the University as a whole is able to demonstrate in its continual and constructive interaction with national and international institutions and those business organisations that see advanced teaching, research and knowledge transfer as core values for the future of society.
In a continual process of improvement and feedback, student opinion is analysed every year. The results are available in the special section of the University website covering student satisfaction with teaching: https://web.units.it/presidio-qualita/quality-teaching-activities-and-support-services

Read our brochure: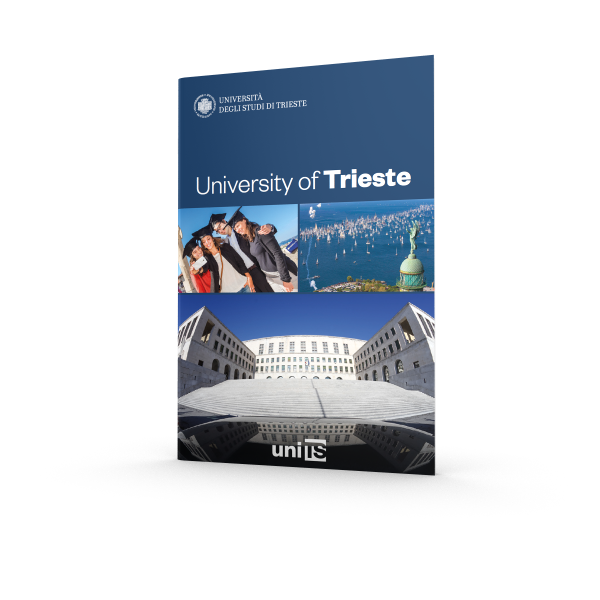 Last updated on: 13/09/2018 - 17:11